Event Detail
This event has already taken place! Please make sure you are in the correct year.
×
Back to Events
The Arts :: Misc also Educational :: Workshop
Creative Veins | Acting Essentials
7:00 PM
Creative Veins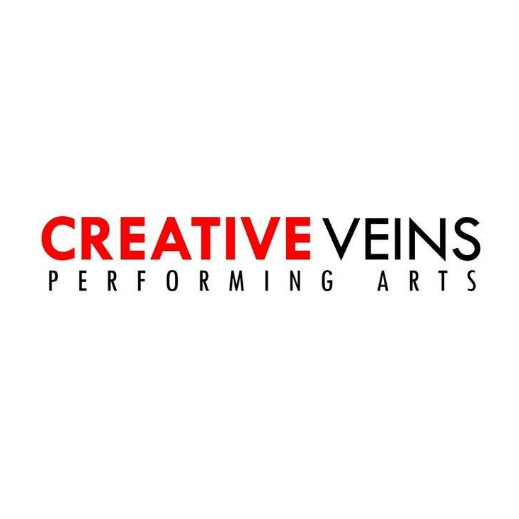 Click here to view image

Description:

ACTING ESSENTIALS
$189.00
Thursdays, 6/23 – 7/14 | 7PM – 9PM
Acting Essentials provides a fun, formal, and thorough introduction to acting, technique, script analysis, and the industry's business side, plus it's the very BEST launchpad for anyone just starting their acting journey! No experience is necessary to join, and mature teens and adults are welcome. Whether you're a newbie, hobbyist, or a serious, aspiring professional, we're eager to help you accomplish your acting goals, whatever they may be!
The Details:
Class: Acting Essentials
Level: Beginner
Type: 4-week studio session
Meets In Person: Once a week x 2 hours
Thursdays, 6/23 – 7/14 | 7PM – 9PM
Total Cost: 189.00
Suitable for: Adults & Mature Teens
Taught by Acting Coach/Casting Dir: Instructor Rebecca
Description:
Our Acting Essentials session is like an intro to acting class and dives into both the business side of the industry and acting technique. Technique is the "how" and your foundation for being able to achieve real, authentic emotion no matter the type of acting (Film, TV, Commercial, Voiceover, etc.) you'd like to pursue. It is the key to making an audience forget they are watching a film or play and feel as though they're watching someone's life unfold. Students will immediately start working with three (3) of the most utilized acting techniques (Meisner, Strasberg, and Practical Aesthetics).
About Us:
Creative Veins is an award-winning, A rated performing arts studio that trains students of all ages and experience levels in acting, improv, stand-up, and screenwriting. All our classes are taught by professional, agency-represented performing artists who live in Jacksonville and work regionally (Atlanta, Orlando, Tampa, Miami, Nashville, and Knoxville) on paid bookings in film, theater, commercials, television, and live show productions. Additionally, many of our instructors are multi-disciplined, meaning that besides being highly trained and skilled in their craft, they have also trained in acting, music, singing, dance, and more! Our sessions are offered in 4-week blocks and meet once a week for two hours. From the newbie to the hobbyist to the serious, aspiring professional, we see a wide range of students; all with very different goals. We're eager to help each student accomplish these goals, whatever they may be! Pro-tip: Professional, skilled, experienced, agency-represented actors who are actively working in the industry right now typically make the best teachers and can provide the most accurate, up-to-date information in this discipline!
4-Week Session vs. 1-Day Workshop:
Acting Essentials is offered in a 4-week session OR a 1-day workshop. You choose which best fits your schedule! The 4-week session meets once a week for two hours x 1 month, while our 1-day workshop meets for one full day (with breaks lunch throughout). Both options cover the same exact material and both provide a fun, formal, and thorough introduction to acting. No experience is needed and both classes are suitable for adults mature teens!
What's Included?
For the 4-Week Session, four 2-Hour Classes PLUS all of the items listed below.
For the 1-Day Workshop, one 8-Hour Day PLUS all of the items listed below.
Access to Student-Only Resources
Video Copy of Mock Audition
Graduation Certificate
Invitation to join private CV Casting Page
Acting Essentials is Perfect for:
hard-workers go-getters goal-setters
adults & mature teens with no formal training serious about starting their acting journey with a legitimate acting studio
aspiring actors who are interested in laying a solid foundation that will allow them to start auditioning, booking in paid productions, and be sought after for their talents
active participators eager to learn the techniques necessary for authentic emotions and compelling performances
anyone who'd like to pursue a passion, gain a creative outlet, have fun, make friends, build confidence, learn how to articulate thoughts emotions, explore impulse and spontaneity, grow, and be challenged, anyone wanting to build confidence, strengthen communication and interpersonal skills, overcome stage fright/public speaking anxiety
Acting Essentials is NOT Ideal for:
short-cutters work-avoiders
those purely motivated by fame, celebrity status, "being a star" or "getting to Hollywood"
people who are focused only on getting an agent instead of becoming a skillful actor an agent actually wants to represent
anyone lacking the self-discipline to participate and work hard inside and outside of the classroom
those who believe there are shortcuts to being a skillful actor (acting is a discipline and a performing art much like ballet, piano, or opera singing)
A Few Things Covered in Acting Essentials:
A thorough understanding of what acting really is and what skills you must have in order to be skilled in this discipline (in short, a debunking of the assumptions carried by many so you can make an informed decision on whether to pursue acting professionally)
A working understanding of 3 of the most recognized and universally utilized acting techniques (Meisner, Strasberg, and Practical Aesthetics) and how to implement them into your work as an actor (P.S. "on-camera technique" is not an acting technique; acting technique = the emotional work of an actor. Meisner, Strasberg, Practical Aesthetics, Stanislavski, Chekov, Method, Hagen, Adler, for example, are all universally-recognized acting techniques and all involve understanding how to achieve authentic emotion in a scene)
How to become more emotionally intelligent as well as a thorough introduction on why "living truthfully through imaginary circumstances" is vital for brilliant and compelling acting performances that make the audience forget that they're watching a film or play and instead make them feel as though they know you and are watching someone's life unfold
How to get out of your head so you can effectively and instinctually communicate what you want (say what you mean and mean what you say) and articulate how you feel in any given moment (i.e. scene) honestly and instinctually
A detailed introduction of the business side of the industry including agents, demo reels, slates, casting calls, callbacks, head shots, resumes, unions, working in the SE Region with and without an agent & more
The basics of reading, analyzing, and dissecting scripts, giving yourself "as-ifs", how to apply substitution, assigning acting verbs (tactics) to your dialogue, and making things personal and meaningful in your work
The importance of specificity and making bold choices as an actor
How to slate and properly audition in-person and via self-tape (the most utilized form of auditioning today) plus auditioning etiquette
How to ease nerves and "stage fright" jitters with relaxation techniques so you can refine your public speaking skills
Exactly what you need to start auditioning and booking in the South Eastern Market without an agent to start gaining experience, credits, and footage for your reel
Requirements for Acting Essentials:
Access to email and the internet
Registered by the class start date
Ability to complete independent work outside of class
Why Creative Veins?
The key at our studio is helping you find the process which provides confidence, depth, and ultimately success in all your creative endeavors. We strive to provide value and help each student build skills and accomplish their goals, no matter how big, or small they may be. One of the most significant benefits is that we don't view your training here as limited to the once-a-week class. We offer MANY opportunities for students to continuously grow and work on their craft outside of classes, including:
weekly studio meet-ups
professional development lectures
student resource pages
24/7 access to your instructor
industry guest speakers
actor and improviser showcases
on-set volunteer opportunities
public and student talent shows
on-going studio projects
individual progress reports
professional taping services
audition help prep
private lessons
technique workouts
head shot and resume guidance
agency application submission review
monthly workshops with professional actors, coaches, agents, and casting directors (many from the Atlanta market), and studio productions including short films, live shows, and other media projects
We're also well respected among the performing arts community and can leverage our reputation to help our students succeed in the Southeast Region including North Florida, Orlando, Atlanta and more!
Phone Policy:
Students may have their phones in class as long as they're tucked under their seats. We understand their importance for communication and emergencies, but cell phone use to play games, watch videos, or check social media defeats the purpose of class altogether. By not giving your full attention in class, you will fail to develop the skills needed to excel in the session.
Class Size/Covid-19 Info:
Please note that our classes are always kept smaller in size for more individualized attention and to ensure each student's success in the program. For now, because of Covid-19 and our need for distancing, our studio classes have a maximum number of 12 students. Because of this, we book up very quickly. Please understand that we cannot add any additional students once a class is full and marked as SOLD OUT. You can, however, request to be added to the wait-list via email at Admin@CreativeVeins.com, or feel free to register for the next session to guarantee your spot. We appreciate your understanding of these protocols to ensure our students, instructors, and staff's well-being.
Attendance:
We strongly encourage perfect attendance unless an emergency occurs. If a class must be missed, contact Instructor Rebecca immediately via email or text (Rebecca@CreativeVeins.com and 904.323.2471) so she can make a note on the class roster. We'll do our best to get you caught up in time for the next class so you're not behind and you may make-up your missed class in any future session. Make-up dates never expire.
Class Transfers/Refunds:
If the session or workshop hasn't started yet and you notify us of your inability to attend, we are happy to move you into a new session or workshop or reimburse you
If the session has already started and you notify us of your inability to complete it, we are happy to move you into a new session or reimburse you for the unattended classes
If the session or workshop has already ended and you did not attend any of the classes or notify us before the session concluded, we are happy to move you into a new session (refunds are not provided to "no call/no shows")
Location/Parking:
Our studio is over 5,000 square feet with a lobby and movie room for rides, parents, and guests to hang out during class! We offer plenty of free parking right in our private lots. Additionally, there's also free parking on the street.
Age Group: Adult

Address:
1800 Atlantic Blvd Jacksonville, FL 32207
Get Directions
Phone: 9043232471